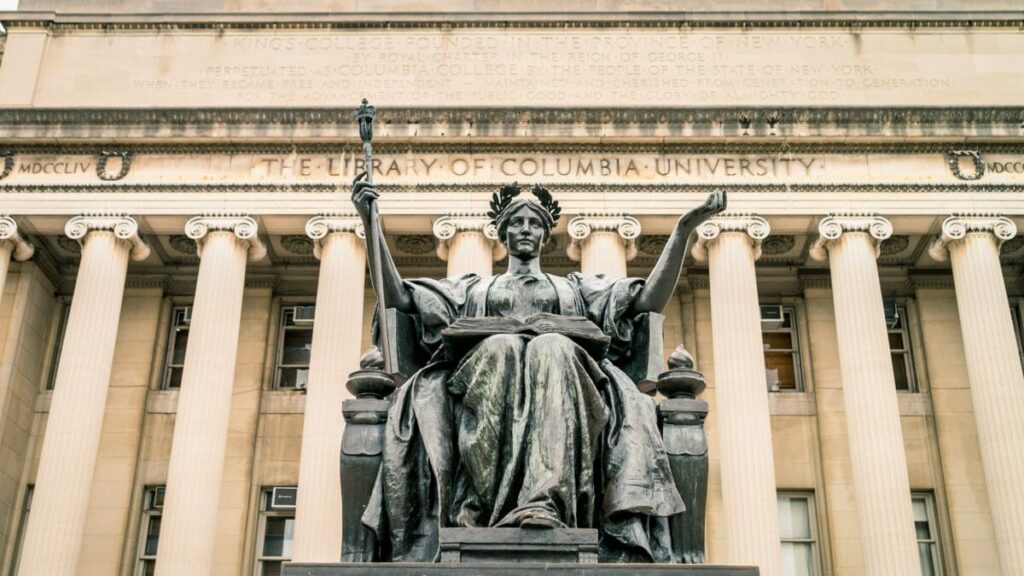 The Prestigious World of Ivy League Universities
The Ivy League, a prestigious group of American universities, has garnered increasing interest from Malaysian students seeking a transformative education and global opportunities. With their reputation for academic excellence and selective admissions, these institutions have become popular choices for Malaysian individuals looking to make a mark on the world stage. Through their world-class education and extensive networks, students are empowered to pursue their academic aspirations and pave the way for a promising future.
Are Ivy League Graduates Truly More Successful?
While Ivy League graduates often achieve remarkable success, it's essential to acknowledge that the universities alone do not guarantee it. These institutions offer unparalleled resources, networking opportunities, and a top-tier education that can undoubtedly open doors.
However, the success of graduates primarily depends on their individual drive, ambition, and dedication to their chosen paths. Many Ivy League alumni have reached the pinnacle of success, but it's the culmination of their efforts and talents that lead to such achievements.
Popular Ivy League Universities for Malaysian Students in 2023
1. Harvard University: Known for its diverse offerings, Harvard excels in various fields such as Law, Business, Medicine, Engineering, and Social Sciences.
2. Yale University: Yale is renowned for its programs in Drama, Fine Arts, Political Science, and Environmental Studies.
3. University of Pennsylvania (Benjamin): Wharton School at UPenn is famous for its top-notch Business programs, while other strengths include Engineering, Social Sciences, and Communication.
4. Cornell University: With exceptional programs in Hospitality Management, Agriculture, and Veterinary Medicine, Cornell stands out in these areas alongside its Engineering and Architecture faculties.
5. Columbia University: Columbia shines in subjects like Journalism, Film Studies, International Relations, and Economics.
6. Princeton University: Known for its strengths in Mathematics, Philosophy, Public Policy, and Political Science.
7. University of California, Los Angeles (UCLA): UCLA's excellent programs include Film and Television, Performing Arts, Psychology, and Life Sciences.
8. University of California, Berkeley (Berkeley): Renowned for its Engineering, Computer Science, Environmental Studies, and Economics programs.
Paving the Way to Ivy League Admission: How to Stand Out among Thousands of Applicants
Getting into an Ivy League university is undoubtedly challenging due to fierce competition. To differentiate yourself, focus on the following:
1. Academic Excellence: Aim for exceptional grades and standardized test scores (SAT or ACT) to meet or exceed their requirements.
2. Extracurricular Activities: Participate in leadership roles in clubs, sports, or community service projects to demonstrate your passion and commitment.
3. Unique Talents: Showcase any exceptional skills or achievements, whether it's in the arts, sports, research, or entrepreneurship.
4. Meaningful Essays: Craft compelling essays that convey your personality, experiences, and motivations clearly.
5. Strong Recommendations: Seek letters of recommendation from teachers or mentors who know you well and can vouch for your character and potential.
At Eduloco, we understand that the path to an Ivy League education can be daunting, but you don't have to navigate it alone. We are here to support you throughout the entire application process. With our team of experienced mentors, many of whom are Ivy League alumni themselves, we provide an easy and seamless way to submit your applications to QS Top Universities, or Ivy Leagues.
Don't miss this opportunity to turn your dreams into reality. Sign up on our website now and let Eduloco be your guide to a successful future!